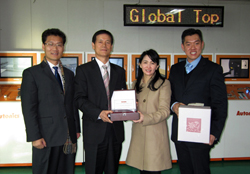 Sahabat Mitra IntraBuana was incorporated 1999, Representing Electrical products and have been involved in Supplying electrical, mechanical, for Industrial Manufacturing, Mining, Oil and Gas, Panel maners, OEM, Construction in & all over Indonesia.
We have a team of experienced Sales & technical Support. Personal to offer the right products, Technical advice, system engineering support, and finally after-sales service to our valued customers.
The more our clients put their trust in us, we have to be more understand the importance of a better services, quality products and definitely after sales service.
Because clients satisfied is our concerned. Our Success is our Customer's Success.